If you are an Indian player planning to venture into sports betting and playing casino games, then it makes sense to want to know if betting is legal in India or not. This way, you can avoid getting into any legal issues with authorities and enjoy the best betting experience. In this comprehensive guide, we will take you through the Indian gambling scene.
We will explain the forms of gambling that are legal in the country as well as the different kinds of bets you are allowed to place. Besides that, we will also discuss how you can choose the best online betting site to join. Without further ado, let's get started with our comprehensive guide.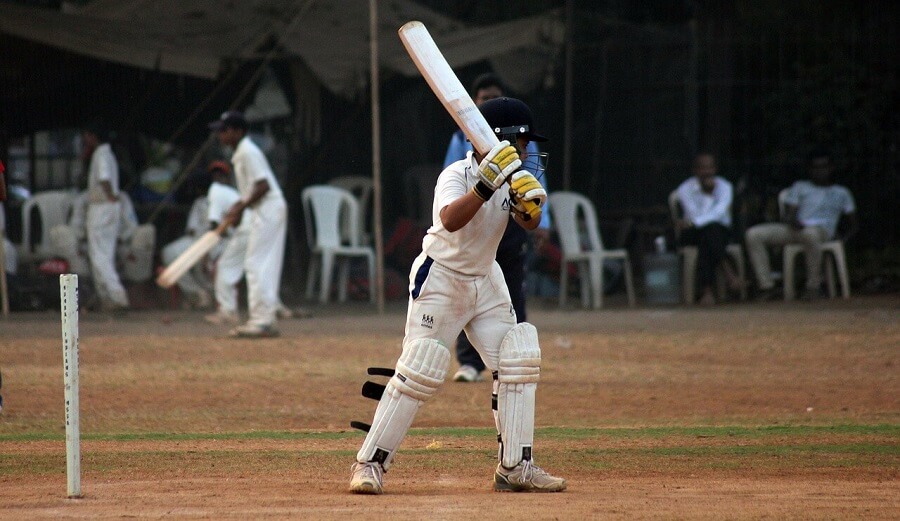 Yes, Betting is Legal in India
Is betting legal in India? The straightforward answer is YES! However, there are a lot of things involved before you can start betting in the country.
First, betting in India is governed by the Public Gambling Act of 1867. According to the act, Indian players are only allowed to bet on games of skill. However, as time went by, each state was entrusted with significant regulatory leeway to form its own gambling laws.
This means that some form of gambling might be legal in some states, while other states may outrightly prohibit it. Thus, it is essential that before you start betting on your favourite sports or game, you should know what the gambling scene of India is.
Be aware that the information provided in this guide is not legally binding, and Windia will not be responsible for any misconceptions.
Important aspects to know before you start to bet in India
We have established the fact that the legality of betting in India varies from one state to the other. For you to enjoy gambling without having to worry about any legal implications, there are some important things you need to know.
The gaming industry of India is classified into six – Lotteries, Horse Racing, Prize Competitions, Sports Betting, Games of Skill, and Games of Chance. The Lotteries (Regulation) Act 1998 was enacted to regulate lotteries in the country. It also granted each state the autonomy to host lotteries and specify what is allowed. In most parts of the country, players can participate in lotteries without any issues.
As for online gambling, things are a bit different. The Public Gambling Act did not mention anything concerning online gambling. However, this does not make it illegal. There are several offshore online betting sites and casinos that offer services to Indian players. We will further explain the legality of online gambling later in this guide.
Another important thing you need to be aware of is the legal gambling age in India. For most gambling, players need to be 21 years old before they can be allowed to participate. However, there is an exception for lotteries, which can sometimes be played by players who are at least 18 years old. Compared to the rest of the world, India's legal gambling age is somewhat high.
Best Legal Betting Sites in India
To enjoy a great time betting on different kinds of sports such as cricket, you need to choose a top online betting site. With numerous offshore bookmakers targeting Indian players, it may sometimes be confusing to know which one to go for. However, Windia has got you covered!
We have taken our time to find the best betting sites in the industry that offer a wide range of sports and casino games. These bookmakers have plenty of betting options and offer high odds for events; besides that, they reward players with different kinds of incredible bonuses such as free bets, welcome bonuses, reload bonuses, match bonuses, and so on. Here are some of our trusted bookmakers.
Betting Law in India
There are a couple of betting laws in India that you need to be familiar with before you start betting on games and sports. These laws shed light on the legality of betting in the country. By understanding what is allowed and prohibited in these laws, you can avoid legal gambling issues and enjoy a good betting experience in India.
The Public Gambling Act
As we mentioned earlier, gambling and betting in India are governed by the Public Gambling Act of 1867 at the federal level. However, each state is granted the authority to form specific state laws. The disparity in the different laws adopted by Indian states makes the country's gambling situation quite complicated. This is because gambling in a particular state may be considered illegal in other states. Some Indian states fully adopted the Public Gambling Act without specifying their own betting law.
According to the Public Gambling Act, all gambling and betting forms are considered illegal except for games where skill is needed. But what is considered games of skill? The Apex court defines a game of skill as a competition or game where the success largely depends on skill and not the element of chance. This means that casino gambling is illegal in all states that fully adopt the federal law without creating their own laws.
Indian Lottery Laws
In 1998, the Indian government enacted the Central Lotteries (Regulation) Act, which oversees government lotteries. Before the act was passed, the lottery was allowed throughout India, with some players getting lucky and winning big. However, the act gave states the authority to organise and conduct a lottery game in their respective jurisdiction.
This led to many states banning the lottery, with only 13 states left where it is legal. Apart from prohibiting paper lottery, many states also do not allow players to participate in online lotteries. However, some claim that these laws are not substantial enough since lotteries in another country is regulated by that country's law.
Legal in all states in India?
Legal betting in India is not available in all states. As we've pointed out, the federal law gives each state the power to determine the form of betting to legalise. Many states in India have chosen to follow federal law, which means that most forms of betting are considered illegal except those involving the use of skill.
That said, there are a couple of states where gambling has been legalised with conditions. In Goa and Sikkim, land-based casinos are allowed to operate and feature different kinds of games. However, before anyone can operate a physical casino in these states, they must first acquire a licence and conform to the gambling laws. For example, in Goa, casinos are only allowed to operate onboard an offshore vessel or ship.
If you want to start betting on sports or casino games, we recommend that you check the laws that apply in your state to not fall into any trouble.
Games of skill are legal!
According to the Public Gambling Act, 1867, betting in India is only allowed for games of skill. The Apex court defines a game of skill as any game or competition where success depends on a substantial degree of skill and not an element of chance.
For example, poker is a game where players need to use different strategies to beat their opponent. This is considered a game of skill, and betting on it is completely allowed. You can bet on a game of skill at numerous betting infrastructures that operate in the country – but make sure they have the licence to provide such services.
In addition, consider the gambling laws of the state that you reside in to know if you are allowed to bet on any games. Besides poker, other games of skill that you bet on include rummy, horse races and chess.
Games of Luck are Forbidden
While betting is allowed on games of skill in India, the federal law explicitly forbids games of luck. Any game where you cannot control the outcome and can only hope for a win is considered a game of luck.
For example, throwing dice, slots, roulette and so on fall in this category. If we take a look at the definition of games of luck, virtually every casino game apart from poker and a few others can be considered to require luck.
Nevertheless, the fact that each state has been empowered to specify its own laws mean that you can play some of these games in some places in the country. For example, land-based casinos in Sikkim and Goa feature numerous variations of roulette in their lobbies.
Is Horse Race betting legal in India?
Indian players are allowed to place bets on horse races in the country without any issues. Horse racing was categorised as a skill-based game by the Indian Supreme Court in 1996, and since then, it has become completely legal to bet on it.
We agree with the ruling of making horse race betting legal in the country since predicting a race's outcome involves having some skill. You have to research the horses and consider the jockey, the weather and other factors before arriving at a conclusion that a particular outcome is more likely to happen.
Presently, there are 6 racing tracks in India that host horse race events. These race tracks usually have pari-mutual wagering stations and trackside bookmakers where you can place your bets. Some of India's popular horse races include the Indian Oaks, the India 1000 & 2000 Guineas, and the Indian Derby. 7 turf clubs conduct horse races in the country. In the later sections of this guide, we will talk about the legality of online horse racing betting in India.
Is it legal to bet on Cricket in India?
We've talked about the legality of betting on horse races in the previous section. Now, let's discuss the number one sport in the country, cricket. You may wonder, is cricket betting legal in India?
Well, according to federal law, betting on cricket is considered illegal. This is quite confusing since we believe that it takes almost equal skill to predict horse races and predict cricket. And due to the fact that cricket is the most popular sport in the country, many punters will surely want to bet on the sport. In our opinion, Indian policymakers probably legalised horse race betting to promote the breeding of horses in the country, and this has become a very profitable and prominent industry in India.
That said, there are betting sites that offer online cricket betting India. At these sites, punters will find different popular cricket events, including the IPL, ODI League, T20 Cup and so on.
Is Online Betting Legal in India?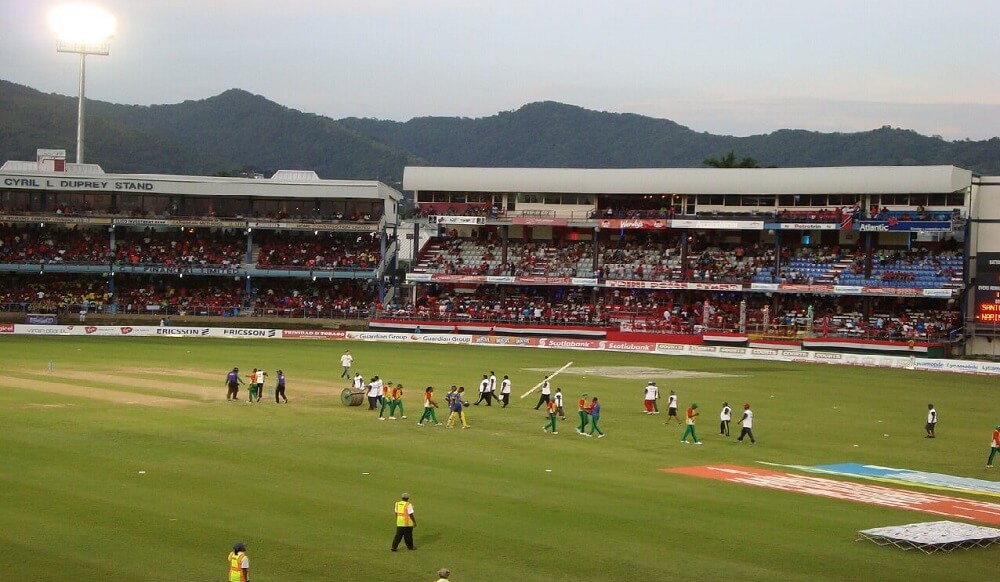 Since gambling on cricket and other sports in physical infrastructures is not allowed in most states, many punters may ask, is online gambling legal in India? Well, there is nothing stated in federal laws about online betting. However, since each state can create its own law, they have the right to decide whether online gambling is allowed or not. In Sikkim, for instance, online betting is allowed but with some restrictions. Betting sites looking to offer services to players in the state need to have a licence issued by the Sikkim Gaming Authority. But what about players from other states?
Well, Indian players in other states can bet online on several sports events and casino games at offshore betting sites since the federal gambling laws do not forbid it outrightly. There has been no case of an Indian player arrested for playing at offshore betting sites. However, you have to be of legal age to gamble, and you must not break other laws related to performing transactions at offshore establishments.
In 2000, the Indian government enacted the IT Act. This act regulates all cyber activities and, by extension, online gambling. The act made provisions for various offences related to performing activities in the online space, but still, nothing is mentioned concerning the legality of online betting. However, it gives each state the power to instruct Internet Service Providers (ISPs) to block foreign websites.
Foreign Exchange Management Act 1999 (FEMA)
FEMA governs foreign direct investments (FDI) in India. Under the FDI policy, transactions with foreign establishments in specific sectors such as lottery and gambling are prohibited. However, there is no clarification on whether the same prohibition applies to sports betting, games of skill, and horse racing.
Thus, gambling at offshore betting sites is not outright illegal. But there is one thing you need to be aware of if you start betting at an offshore betting site, and this is the fact that only licensed exchange agents are allowed to convert foreign currencies to India Rupees. Thus, when selecting a sports betting site to play at, you should check if it accepts Indian Rupees.
What Makes an Offshore Betting Site Legal in India?
We often see punters ask questions like, is Betway legal in India? So we've decided to give you some pointers to help you tell if an offshore betting site is permitted in the country. There are two things to consider regarding the legality of Indian betting sites. First, a legal offshore betting site must not have betting infrastructures in the walls of the country.
After all, to be considered offshore means to be foreign. Apart from that, such sports betting site must accept Indian Rupees before they can allow punters to perform transactions directly. But what if it doesn't accept Indian Rupees? Then, in that case, you will have to use foreign payment methods that are authorised to exchange money to the local currency. At the best offshore betting sites, you will have access to different kinds of banking options such as Skrill, Neteller, Paysafecard and so on.
The History of Gambling in India
So far, we have answered the question, is betting legal in India? In this section, we talk a little about the history of gambling in the country, specifically sports betting. Gambling has existed in India for a very long time. The earliest mention of gambling in the country was found in the Ramayana, a Sanskrit epic believed to date back to 7,300 BC. Some ancient Buddhist texts suggest that Indians enjoyed betting with nuts on animal sport as early as 300B.C. This later evolved to betting on dices and card-based games. In 1867, the Indian government enacted the Public Gambling Act, which made any form of gambling illegal. Before the act, there were mentions of Indian players gambling on sports such as cricket and horse racing.
The Indian modern betting scene has changed drastically from what it used to be in the past. With the introduction of new sports such as Kabaddi and the love for cricket in the country, punters now have plenty to bet on. However, federal law does not allow sports betting except for horse race betting. The only way to enjoy betting on these sports and casino games is to do so at offshore sportsbooks. At Windia, we list the best offshore sportsbooks that are licenced in their respective jurisdictions and accept Indian Rupees. In India, online betting is only authorised in Sikkim and with significant restrictions.
When will Online Gambling Be Fully Legalised in India?
As we've pointed so far, online betting in India is a bit of a grey area. However, we cannot tell when it will be legalised. In the meantime, you can enjoy betting on different kinds of casino games and sports events at our recommended sports betting sites. These betting sites offer great odds for events and provide players with access to several markets. That's not all! They have incredible bonuses and promotional offers that you can claim to enjoy an even better experience.
FAQ
Is Betting Legal in India?
Yes. Betting that involves games of skill is legal in India. Besides that, some states such as Sikkim and Goa also legalise other forms of betting based on state laws. You can check your state's law to know if betting on a particular law or state is legal.
Which Betting site is Legal in India?
Apart from Sikkim, where online gambling is legalised, other states adhere to federal laws and are yet to legalise online betting. However, a legal betting site in India is an offshore site that is licensed by a top regulatory body in its jurisdiction. The betting site must also accept Indian Rupees to be considered legal to operate in India.
Is gambling legal in India?
Gambling is usually referred to as wagering money on a game of chance. According to the Public Gaming Act, it is illegal to gamble on a game of chance. However, several offshore online betting sites offer this form of gambling.
Is casino legal in India?
Casinos are illegal according to the federal laws of the country. However, in states like Goa and Sikkim, casinos are legal. Here, you will find a few land-based casinos where you can place bets on different kinds of games.